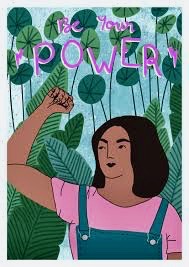 As we navigate through the first global pandemic in this lifetime, it has been easy for me to get overwhelmed with all the swirling "What ifs?!" in my mind. Beginning to post updates for Horticulture For Healing will help to keep me moving forward in this time of so much uncertainty. There is one thing that I never seem to be confused about, that being the frequency of Mother Earth which induces calm and intuition. And my need to pass this along to other women in addiction recovery.
Before the CoronaVirus, we successfully built a solid foundation for Horticulture For Healing. We were getting ready to add the next layer. I was in a transition from recently claiming my bachelors degree in Interdisciplinary studies and made the full decision, committing my self, to move forward with my passion for creating this non profit.
We received a generous donation from a beautiful woman. That donation is helping Horticulture For Healing file for 501 (c) (3) status as well as contribute to funds for supplies to build our first two raised garden beds at STEPS. https://www.flsteps.org.
We were ready to start promoting this website through social media, in person, and email. When the Virus happened, everything went on hold. I was unsure how to move forward and I decided to give some time to let things happen.
What's Next?
1) Spreading the word! Sharing HFH with the world. Posting on social media encouraging contacts to share my passion and join this feminist power. Through this we plan to seek further donations for supplies which include plants and raised bed materials like wood and soil.
2) As the plans unfold for reopening a society with global pandemic numbers of both confirmed new cases and deaths has fallen only slightly in the last few weeks. Every day since April 2, there have been at least 22,000 new cases and 1,000 deaths. link to a current article here: https://www.nytimes.com/interactive/2020/04/23/upshot/five-ways-to-monitor-coronavirus-outbreak-us.html?campaign_id=9&emc=edit_nn_20200505&instance_id=18228&nl=the-morning&regi_id=114520199&segment_id=26626&te=1&user_id=3db42dc8631b401a57d6b8157c19081e With this information I will wait until I reach out to STEPS to ask if I am able to go back out to the future garden space.
SO even with my swirls of self doubt, confusion and "what ifs?!", I will use my inner strength and feminist power to push forward and make Horticulture For Healing a success story.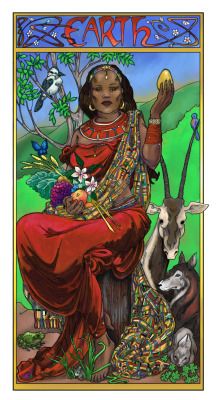 There are women in early addiction recovery who will benefit from being in physical connection with the Earth. Touching nature and connecting with women helps an individual find her inner strength while in early recovery. I want to help women reach a beginning level of inner peace, as I have, by connection and empowerment through horticulture. I will continue to dedicate my time, energy, and passion to this cause.