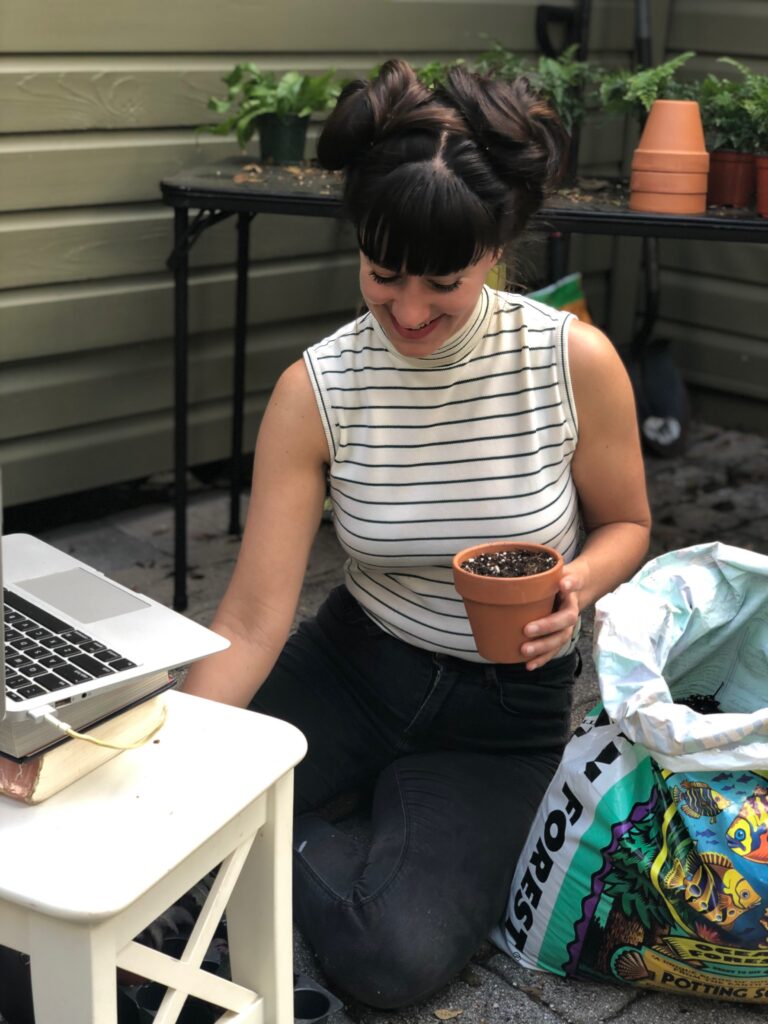 My name is Joanna (she/her/hers). I am based in Orlando, Florida. Since I entered into recovery from substance use, I continue to evolve, becoming my best self. I do so with the support of others in recovery, practicing self-kindness, receiving professional help, connecting to nature, and practicing radical self care. My mission is to provide creative support resources to people who are in recovery and healing with the intentions of laying a foundation for self love and acceptance.
I share my deeply personal story with hopes that others can relate and to explain why I created Horticulture For Healing.
I got sober at a young age. I grew up in an alcoholic home that was not able to offer me the support, love, and safety to help me grow into confident self sustaining woman. As a young girl, as early as I can remember I felt confused, lost, afraid of my self and disliked everything about my body and my mind. I stared drinking alcohol and using marijuana at the age of 13. I remember it immediately relieving some of the pain and suffering and discomfort of being in my body. I did't like the taste and smells but I deep down knew it was something that would take me out of my mental pain and discomfort. It wasn't soon after this at the age of 14, I wound up with a sexual, emotional and physical abuser for 4 years. I was so desperate for love, affection and safety I thought abuse was love. The immense trauma entailed, piling onto my already existing trauma of my family life. At the age of 16 I began using hard drugs to now seek escape from feeling the pain and fear of the abuse I was experiencing. I became numb. Before too long my drug and alcohol use was daily, as I dove deeper into the relationship with my abuser. I did eventually escape my abuser and at this time was so dependent on substances to get though each day it felt normal to me. By the age of 23, I was using any substance I could get my hands on, cut my self off from family and anyone that wanted to help me. I ended up un-housed with more than two DUIs, extensive misdemeanor and possession convictions, and one felony charge. I went through a brief 2 year stint in and out of jail in a state and and city that was far away from where I had grown up. When I was due to enter into the prison system for what was supposed to be a 4 to 6 year sentence, or perhaps longer, I ended up in a residential substance use treatment program. After leaving that facility in 2012 I ended up staying sober and my recovery began.
The following are only a few of the many disadvantages, challenges, and barriers due to the stigmas of addiction, recovery, and sexual abuse deeply embedded within our social structure. What I have listed are challenges that personally experienced:
Having to explain personal history because of a past criminal record and substance use when I began applying for jobs. Only to share my truth and then be turned down time and time again. I have faced times of extensive unemployment due to the social stigma of addiction and what it means to have a 'criminal background record'. Only the passage of time since my convictions has helped me get to where I am now. Having to wait 7-10 years before something from my past can be overlooked, isn't sufficient for people to thrive and own their life and their past in today's world . Being able to openly write on an application that one is in recovery needs to become something that is OKAY.
Explaining my substance use history and past criminal record when applying for higher education.
Not being able to rent an apartment after becoming financially stable.
Lack of or no reliable references for potential employment, because I can not confidently write down that I am in recovery and healing from my past.
Obtaining positive financial means such as a credit card.
Mental health struggles as a sober person including lack of self confidence, depression , lack of self encouragement, self stigmatizing, strong anxiety, lack of decision making skills.
Having drivers license revoked, and having to become entirely self commuting sufficient while living in a state and country where public transportation is inadequate.
These are some of the disadvantages and barriers one experiences created by the societal stigmatization of addiction and recovery.
I realize that my disadvantages are intersectional at only two levels: my gender and history with addiction.
I am standing for all people who are faced with multiple forms of oppression and who are confronted everyday with the seemingly endless various overlapping and interdependent systems of discrimination and disadvantages created by this society.
With support, time and practice and I was able to turn the challenges I faced due to my addiction and substance use history into experiences that I grow, learn, and benefit from. I have been able to do this because I received the support of others, staying sober and becoming willing to learn and change. I have now created the space inside me to grow into my own power. Overcoming adversity made me stronger and has shaped me into the self sustaining woman I am today. In 2019 I claimed my undergraduate degree and became the first generation in my family to claim a degree. I now have plans to go for my graduate degree in gender studies and environmental justice.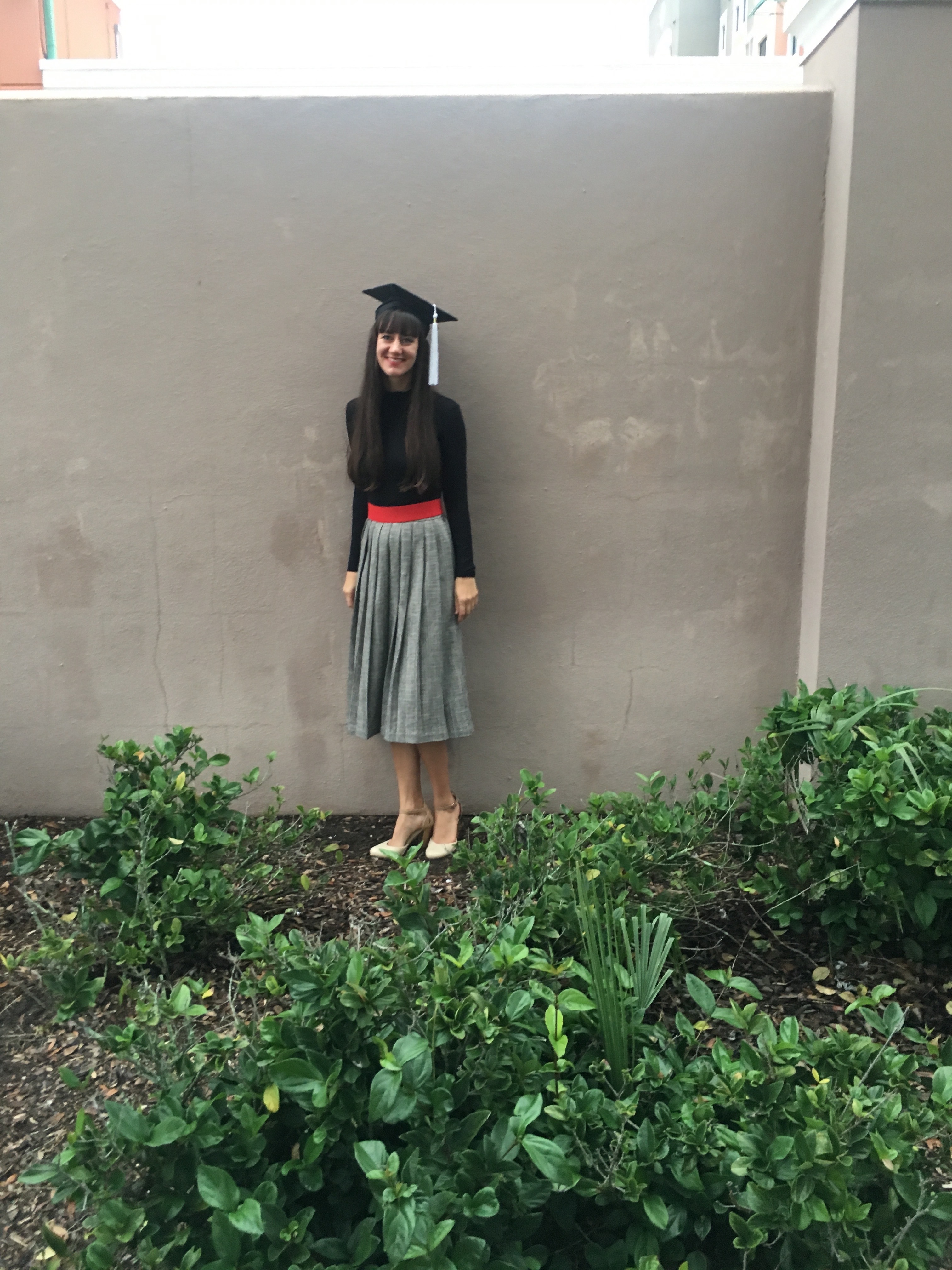 In my final semester of my undergrad degree I became even more passionate and dedicated to supporting people and social justice. When there are support resources provided for individuals suffering from oppressive societal norms, people can change the course of their lives and communities – for the better. I want to contribute with the intention of creating more resources in a society which is greatly lacking.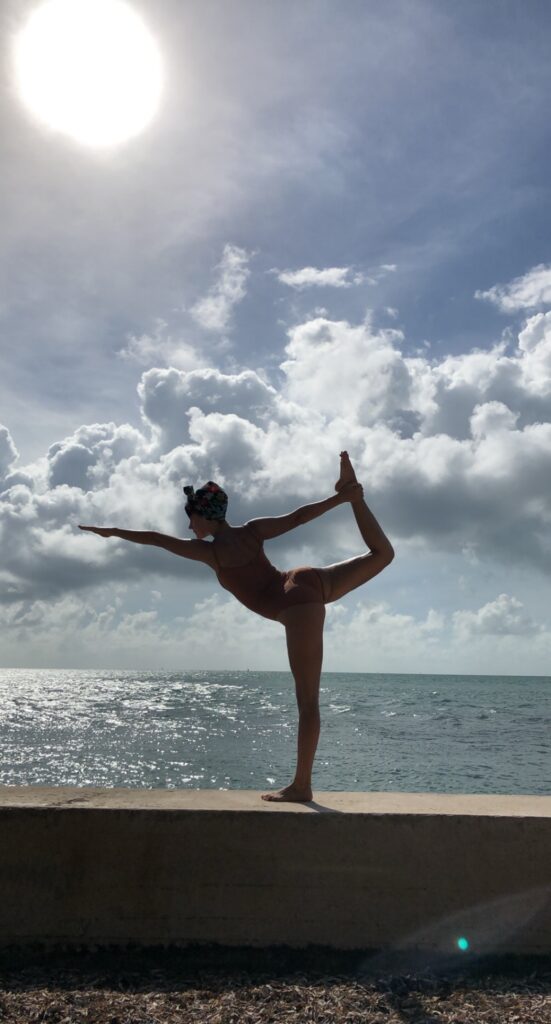 I have found connecting to nature and practicing self kindness contributes to my self discovery and awareness, conjures inspiration, gives me a sense of accomplishment and belonging and brightens a day of confusion and negative thinking – which for me, happens often as a recovering person. Nurturing plants and working with others moves me towards decisive substantial thinking while connecting to the outside world. This is when I find I am able to touch and connect to the power within.
My intentions for this organization are to support recovering individuals who are face oppression by societal norms through radical self care. Horticulture For Healing is designed to empower people to claim their beauty, value, strength, and space.
The content on my website, social media and in my original redistributable zines will continue to acknowledge, question, and combat the systemic problems colonization, gender inequality and white supremacy in a sustainable and creative way.