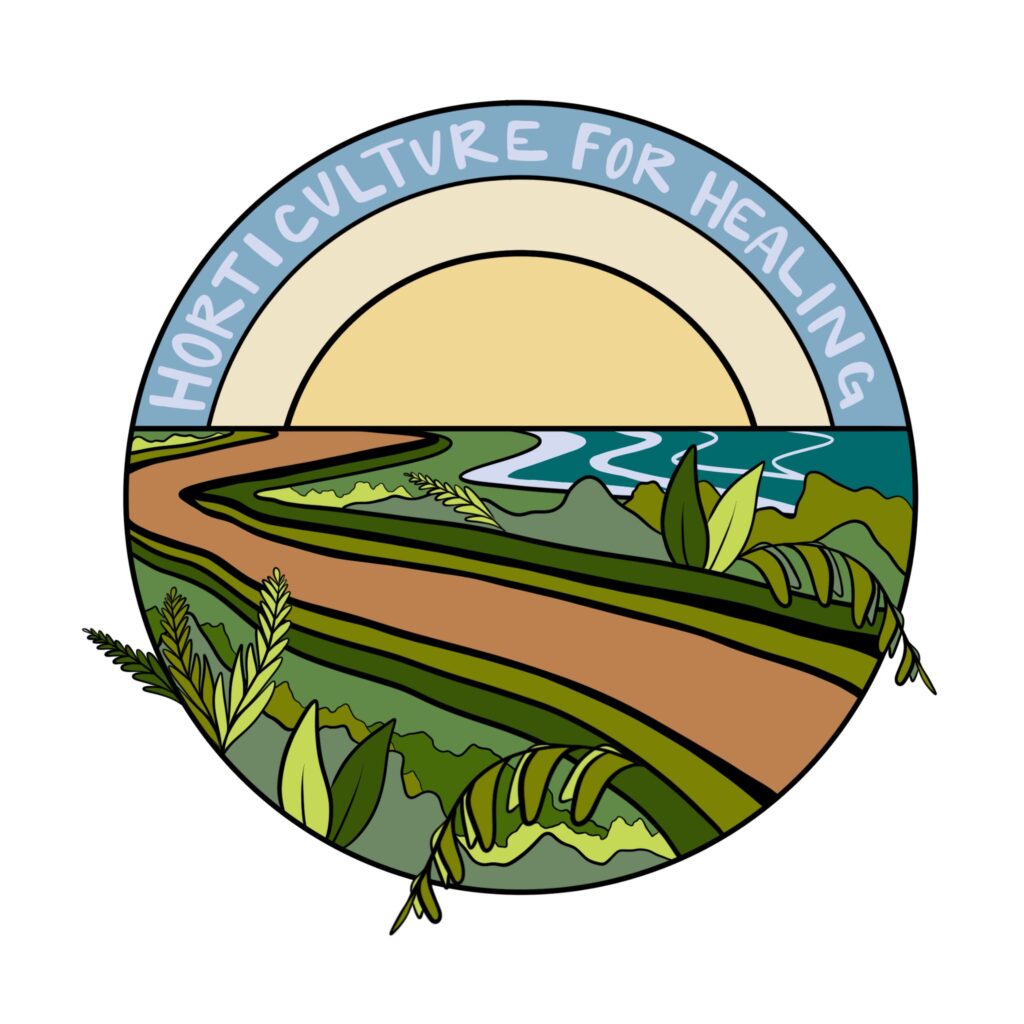 Horticulture For Healing (H4H) designs and builds custom garden beds, People & Plant care kits (plant care is self care) and virtual/in person therapeutic horticulture workshops.
Therapeutic horticulture is a nonclinical therapeutic modality that is a process using plants and plant-realated activities though which participants strive to improve their well-being though active or passive involvement. The leader of the program will have training in the use of horticulture as a medium for human well-being (American Horticultural Therapy Association, 2007).
Horticulture is the professional word for the art and practice of gardening and plant (indoor or outdoor) management. Recent studies have shown horticulture can improve the mental and physical health of practitioners, fostering community reintegration, and nurturing the mind and body though the practice of caring for plants.
Please visit our Care Kits & Workshops button to learn more about our past and current partnerships.
Our Plant Care is Self Care kits and workshops are used as creative outlet for radical self care practices when in a time of recovery and healing.
Our Care Kits have been distributed to:
Residential treatment and transition homes (STEPS, Inc. , Aspire Rehabilitation Facilities)
Alternative high schools for at risk youth (Pace for Girls Inc)
Survivor/safe homes (Selah Freedom)
Used to build tools and self care practices for individuals who are in a time of transition, healing and/or recovery.
People & Plant care kits (plant care is self care) is custom designed and curated for each center we work with.
During H4H's programs participants will be outside connecting to natural space while learning to be more present in their environment, discovering self soothing activities, creative expression, and reaffirming self-esteem and self worth.
People who are in early recovery can face falling back into active substance use, living with mental health challenges, finding safe and affordable housing, employment, and a safe life balance without old coping skills. Horticulture For Healing provides the time and space to discover stress relief activities to use during all of these life situations and more though therapeutic horticulture.
We focus on pollinator gardens (gardens designed to attract insects including butterflies, caterpillars, bees, and even birds) that usually contain native plants to that specific area. Alongside the garden installation, we provide workshops on horticulture including propagation, watering, weeding, garden design, companion planting, the importance of pollinator garden , plant care as a form of self care, and assessing general plant health.
Our service provides a monthly supporting site visit as needed also available contact info to answer any questions and provide support. Along with delivering Plant Care Is Self Care Kits, we provide monthly or bi-weekly workshops on horticultural practices and self care.
Research has shown that looking after plants can help cultivate a sense of responsibility, encourage the practice of nurturing behaviors, reduce stress, increase emotional resilience and well-being, develop the capacity for delayed gratification, and provide a connection to the larger world outside ourselves.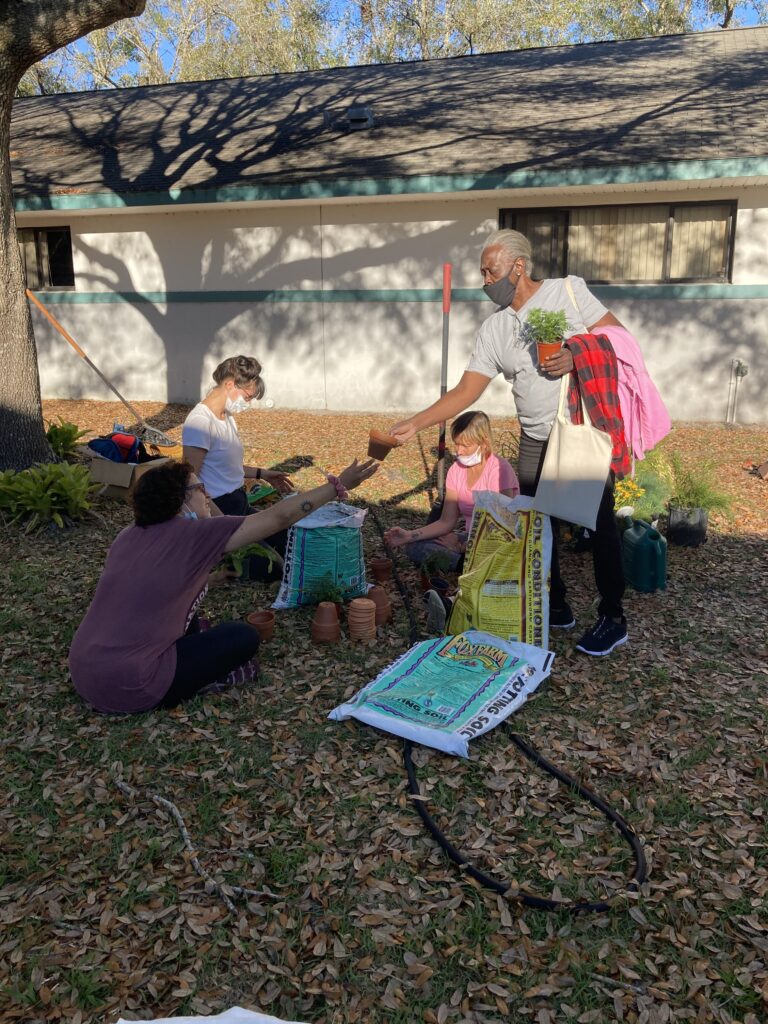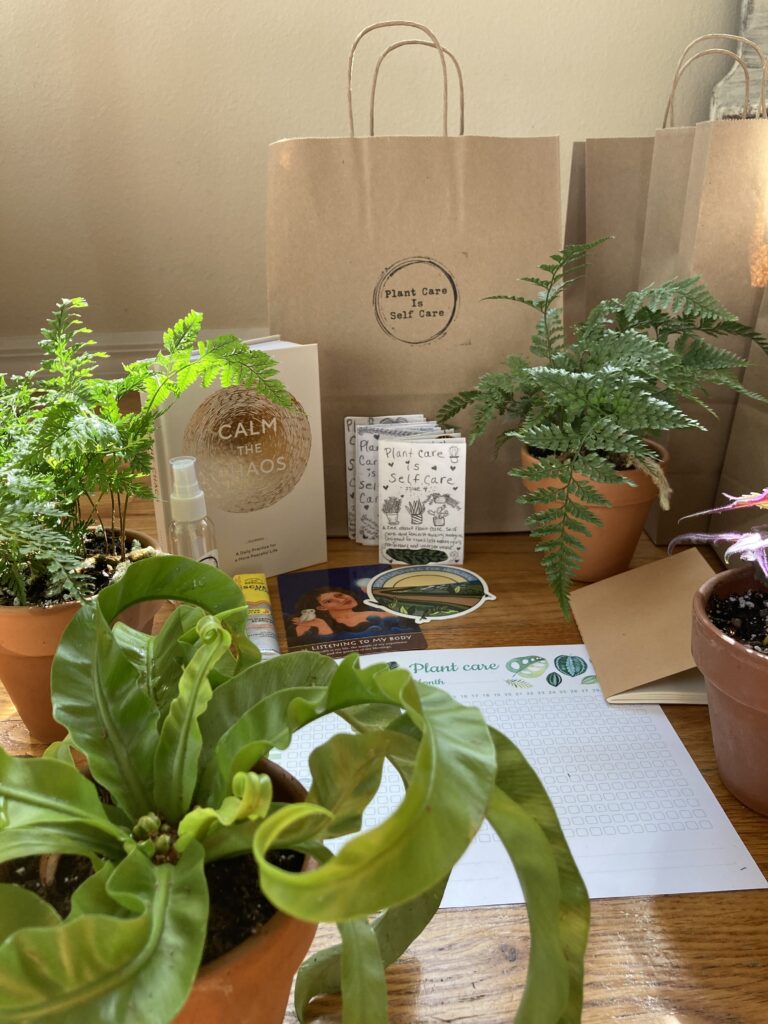 Not only does Horticulture For Healing advocate for the healing that takes place from working with plants, H4H is willing to stand true as a personal reference to have for employment applications before and after leaving transitional housing or treatment.
Practicing therapeutic horticulture can support people in living healthier lives by regaining life balance, growing self kindness, confidence and strength to move forward during a time when it may seem impossible to do so.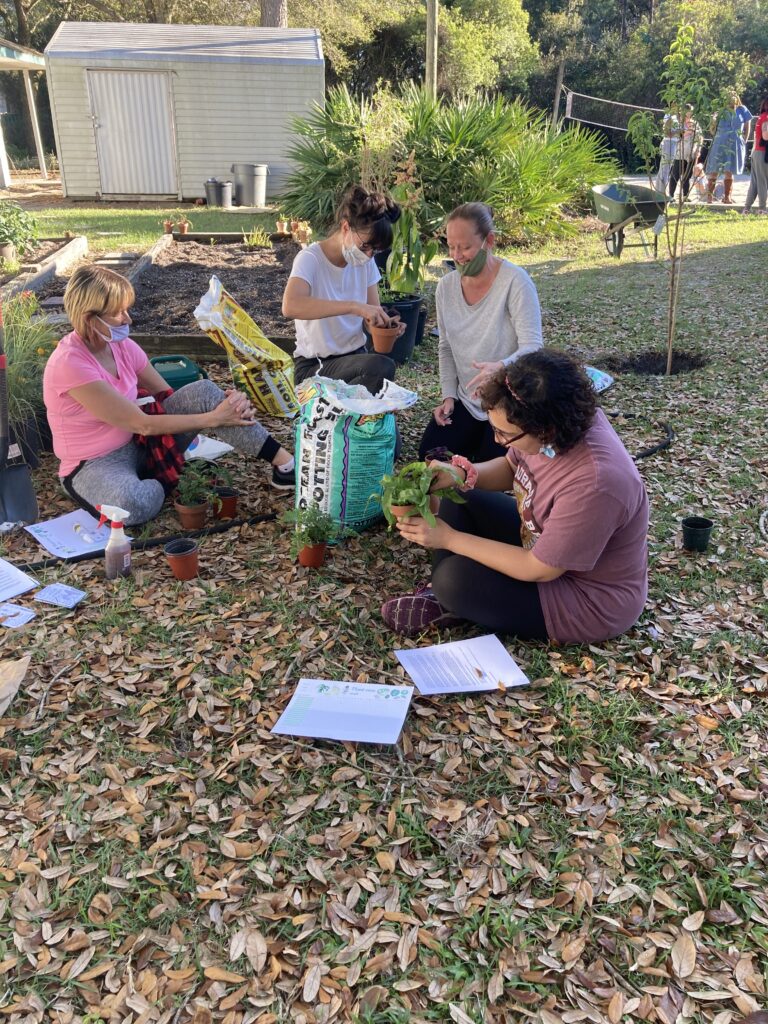 Horticulture For Healing recognizes the need to contribute to the decolonization of mental health. We are constantly learning, evolving and growing, trying our best to become fully inclusive as we continue to expand.