Our horticultural and EcoFeminist workshops establish the significance of caring for plants in early recovery while lightly introducing Ecofeminism to women who otherwise may not have the opportunity to experience and conjure the inherent connection to nature we all possess. As a woman in long term recovery, connecting to Earth, learning the moon cycles, and how these elements help guide me spiritually, metally, and physically played an important part in my early recovery and continues to do so today! The moon, nature, and the rhythmic cycle of plants has become something that helps me stay sober day to day. Now, I honour the moon and my plants as not only part of my spiritual journey but an essential to self care.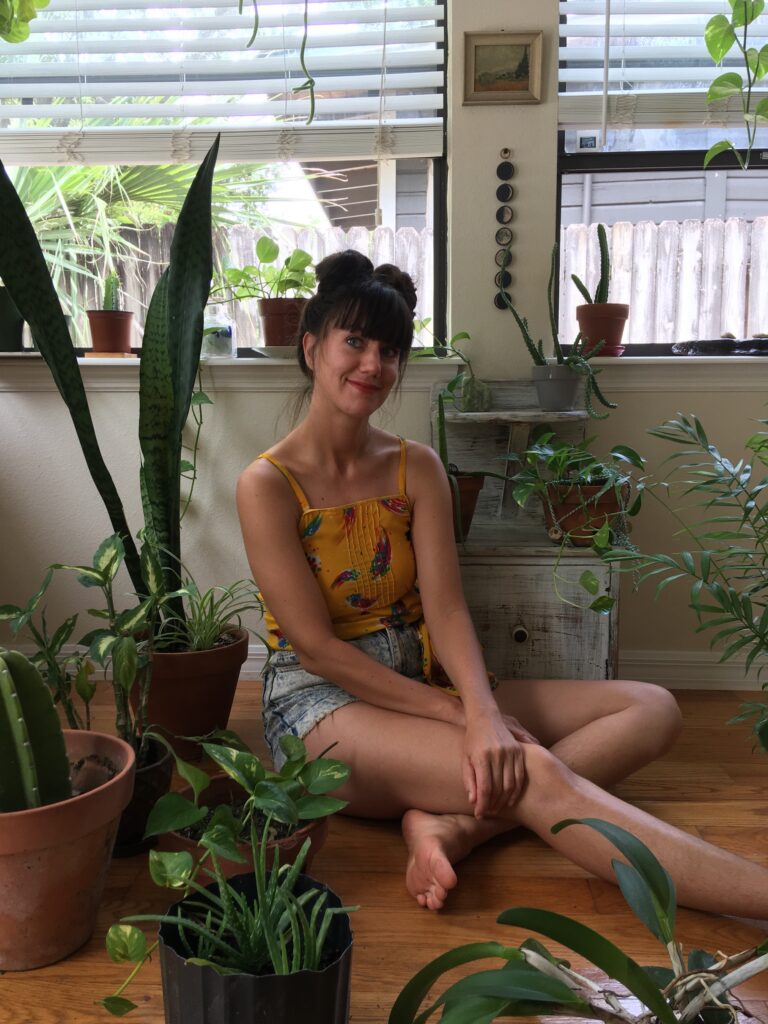 Establishing a plant care routine helped me prioritize my well being and self-care. This was something I lacked in early recovery. I didn't know how to love and take care of myself which is now a crucial part of my functionality in daily life. Without self care today I wouldn't be able to maintain a healthy life while be present for myself and others. I found that having plants around my living space, near my bed, where I do my reading, even where I eat, helps promote self healing and growing.
When I got my first job in recovery there was a large potted plant arrangement outback of the building where we would take breaks. Oneday I harmlessly clipped a small piece off a large jade succulent wrapped in a piece of paper and took it home. I planted my new friend in soil I scooped outside of my apartment complex then put it in a coffee cup. Even having the smallest potted plant can reach someone who may be neglecting their self love and care.
Horticulture For Healing's intention is to bring the healing benefits of nature to women in residential addiction recovery who are in need of safe and supportive ways to heal emotionally. Plants have a predictable cycle of life that provides comfort in a time of rapid change and discomfort . They are also responsive to human care but always remain safe and non threatening. Having a living entity to tend to that will always create a safe space for my mind and body is essential while I heal emotionally and physically . Plants are a good reminder that growth doesn't happen overnight. It's the care and work that we put into the process that enables our growth.