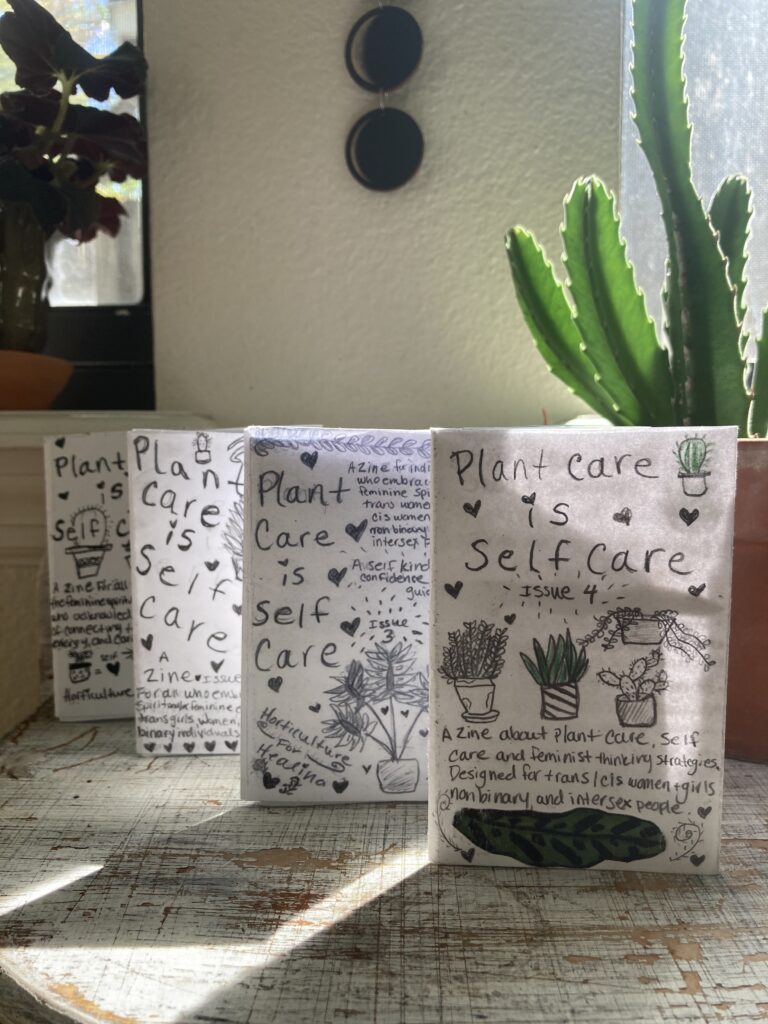 Plant Care Is Self Care
Horticulture For Healing (H4H) is an organization developed in November 2019. During 9 continuous years of sobriety I have personally witnessed people in recovery overcome the seemingly endless barriers resulting from the stigmas centered around substance misuse, addiction and recovery. I founded Horticulture For Healing with a desire to provide creative tools for recovering and transitioning individuals who are in a time of rapid change and discomfort. Through our Plant Care Is Self Care Kits and Workshops, we encourage and support people in experiencing the lasting benefits of horticulture as a form of self care, self acceptance, and emotional recovery.
Since COVID19 my organization has adapted and shown resilience in the face of uncertainty and constant change. One year ago we were trying to implement our first original project: building raised garden beds at women's substance misuse treatment facilities. The treatment facilities we were partnering with were forced to shut down to visitors and outside volunteers, leaving the women residing in 12-18 month treatment with few outside resources (and H4H without a partnership for our project). My board and I were forced to come up with a project adaptation, our Plant Care Is Self Care Kits and Workshops, which has allowed us to  impact more people than we originally thought possible.
At Horticulture For Healing's core lies three foundations on which our Plant Care Is Self Care Kits and Workshops are built: plant care, self care and therapeutic horticulture. Through these empowering foundations we provide support and resources under-served and under-represented people who are beginning to claim their recovery, strength, space and power while receiving substance misuse clinical treatment
Caring for plants goes hand in hand with self care. Not only do these two actions help the body heal physically and emotionally, they can also be used as empowerment tools for people residing in underserved institutions. These tools can help participants to recognize their voice, feel the power of choice and gain autonomy. Through my personal recovery experiences, I discovered that having plants around my living space, near my bed, where I do my reading and even where I eat helps promote personal healing and growth, environmental consciousness and critical thinking. I have a strong desire to pass these healing tools along to individuals in recovery who otherwise may not have the opportunity to discover the time and space in which they can embody the healing benefits of nature.
Many of the individuals that Horticulture For Healing supports come from a background of substance misuse and/or a prevalence of violence, sexual, and emotional abuse, and have had little to no room for experiencing the healing and empowering benefits of self care. Horticulture For Healing meets recovering people in that space, moving past shame, guilt and hopelessness into a place where they can begin to own their life and claim the space that is so rightfully theirs.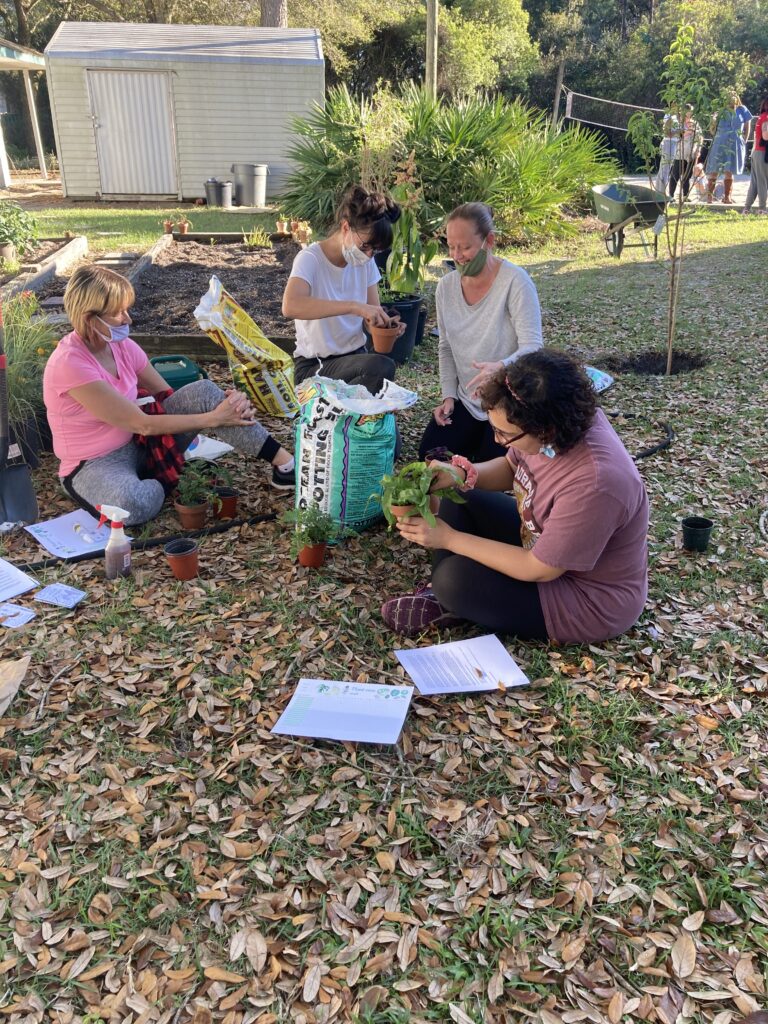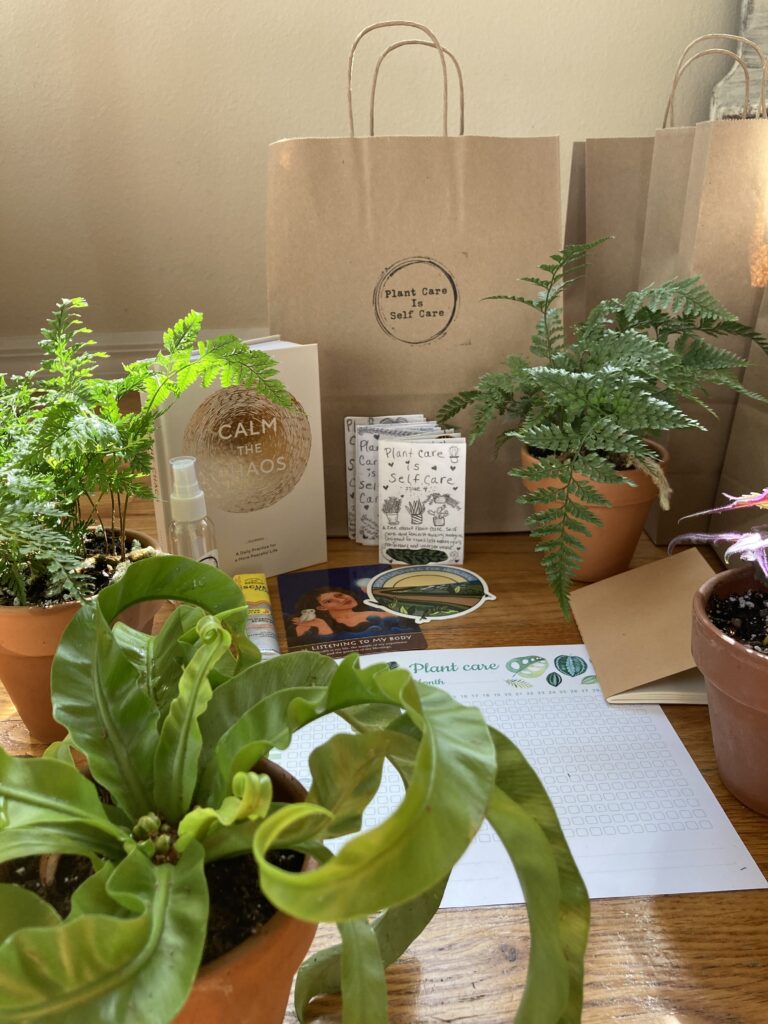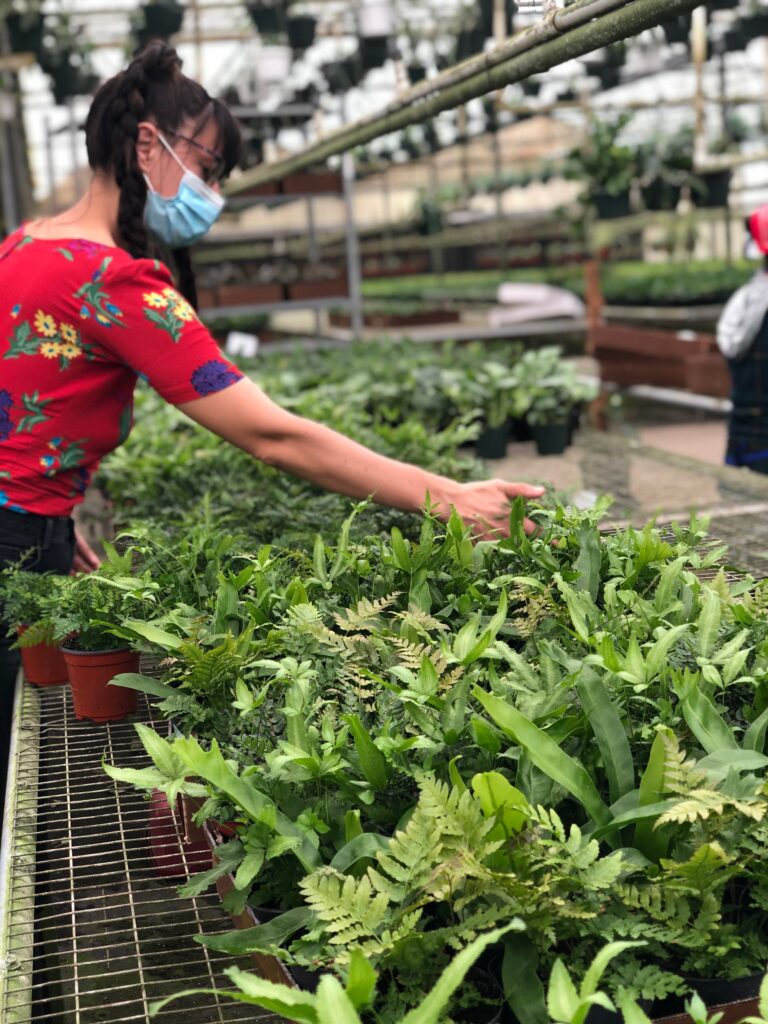 Our Plant Care Is Self Care Kits contain specially selected high quality items to be used long after leaving the recovery or transition facility. Most recipients of our Care Kits do not have many resources while residing in specific centers. This includes not having a personal phone, access to the internet and a variety of reading materials from the outside world. Because of this, I am personally utilizing my creative and artistic abilities drawing and writing handmade mini magazines (zines) focused on self care, plant care and feminism which are available for copy and redistribution. Our Kits also contain a beautifully potted plant, a spray bottle, a blank journal and writing utensil to track plant and personal growth, illustrations from various artists, and a weekly plant care scheduler.
Horticulture For Healing's original intention was to support women in early recovery from substance use. As H4H began expanding and partnering with different recovery and transition centers, I quickly discovered each center included many genders. Through this opportunity to impact so many people, Horticulture For Healing is now able to address the need to specifically tailor and design each Plant Care Is Self Care Workshop and Care Kit to be gender inclusive for the individuals enrolled at that center.
Along with fulfilling our mission, Horticulture For Healing addresses social justice by contributing towards a society that doesn't restrict based on an individual's gender. We emphasize feminist thinking strategies and its relation to gender equality. Since many individuals recovering from addiction lack emotional and self-care resources, adversity can become defeating. As a recovering woman myself, I have a personal responsibility to try to help others break the cycle of addiction, especially the stigma that plagues it.
Even having the smallest potted plant can reach someone who may be neglecting their self love and care, or who hasn't yet discovered that self care is their human right to claim. My intention is to cultivate the inherent connection all human beings have to Nature as a form of self care and kindness. Horticulture For Healing creates both an interior and exterior beauty everyday and contributes towards dismantling systems that keep so many people vulnerable to unnecessary grief and struggle. The content on our website, social media and in our original redistributable "zines" will continue to acknowledge, question, and combat the systemic problems of the patriarchy, gender inequality and white supremacy in a sustainable and creative way.