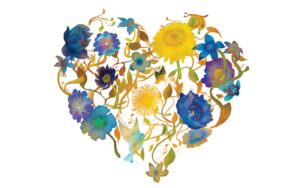 Over the past eighteen months Horticulture For Healing created strong partnerships with not only our recipients of Plant Care is Self Care-but with artists, authors and directors of our partner programs.
Horticulture For Healing's most recent partnership with Selah Freedom is truly an honour. Selah Freedom is a nonprofit organization with programs based in Florida and the Midwest, with the mission to end sex trafficking and bring freedom to the exploited through four strong programs: Awareness, Prevention, Outreach and Residential.
Collaborating with an organization with a mission that is new to H4H continues to push us to grow and create a truly self-sustaining social justice organization. This comes through the initial collaboration, the project itself and the interconnectedness of the people involved.
As I continue building this non profit I am discovering that sometimes the valuable connections are right where I least expect them. Being open to new actions, people, and places helps me to be available to them whenever they come. I am happy to have made empowering connections with individuals working in the field of human rights, peace, and social justice.
I wanted to take time to highlight the work of an inspiring woman, Sufiyah Asia Yasmine "Saylove". She runs the Mentorship program in the prevention department of Selah Freedom. Beyond this work, she is also an Emcee, DJ, producer, author and radio host.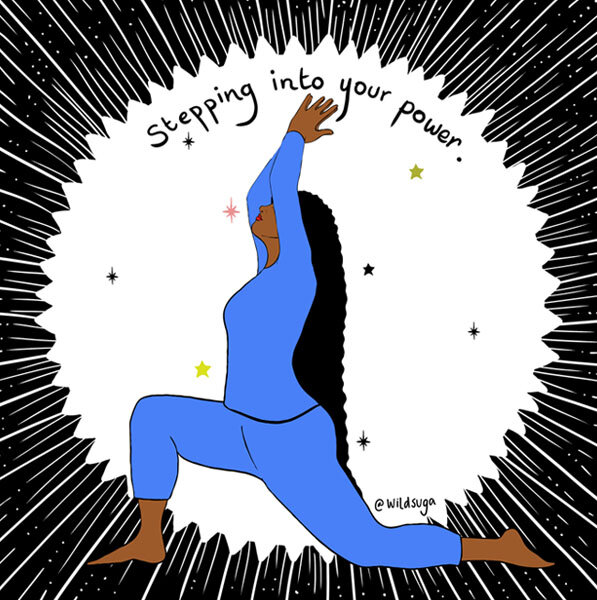 I met Sufiyah at our regular inner self care practice and mediation location, a hot hatha yoga studio. We practiced in the same room and at times with our mats right next to each other for about two and a half years before we both were opened enough to take time to have a conversation. Because of my past I can be distrusting and wary of meeting new people (especially in a space I deem so sacred to my health and life in sobriety). I tend to have the thought process of self protection and preservation: I am there for me and no one else and I go there to do one thing. I touch my center and then I go home. Staying energetically open for opportunities can be a challenge for me sometimes.
While feeling the refreshing natural high after practice, Sufiyah and I talked about what we had going on that week. I explained my work with Horticulture For Healing and how I was struggling to fill out all the IRS paperwork to register as a 501 c 3 non profit organization. I was in fear, and I had no idea how I was doing it and if I was doing it right. She shared what her work at Selah Freedom entailed and some of the other projects she had going on outside of work and the challenges of self motivation and believing in your self.
We related on the strong feelings of self doubt and sabotaging that surface even after all the work and time we put into our healing and recovery. At that moment we realized that we needed to conjure our creative energy and collaborate on a project in the future. This was right before the pandemic so it wasn't until March of this year that we were able to create a partnership for Selah and Horticulture For Healing.
Through the continued challenging practice of radical self care and healing, both Sufiyah and I found ourselves in a place where we could be open to suggestions and creativity, exchanging ideas and working together. The synergy created from our conversation unveiled a realization that all the pain, loss, trauma, healing, growth, and beauty that I had experienced in the past happened exactly the way it was supposed to for both of us to have our paths cross. During that short ten minutes of peace and clarity we chatted about our lives, and out of that came a collaboration that includes the distribution of over 40 Plant Care is Self Care kits to Selah's programs and Horticulture For Healing having the potential to reach and impact survivors.
Sufiyah picked up and delivered 18 Plant Care is Self Care kits at the end of April, just before my move across the country. Since then, I've created 2 pre-recorded downloadable videos for the mentorship program and facilitated a virtual self care conversation with individuals in the residential program.
The videos and virtual discussion sessions are all centered around the practice of claiming self care as your human right when in a time of healing and recovery. We use a connection to nature to begin the practice of radical self care, building inner stability, and a sacred space no matter what our current life situation may be.
I am working on arranging content and curriculum to host our second of four group workshops at Selah Residential. I delivered 30 kits to the Residential department who distributed them to residents, outreach and assessment.
Being opened to new energies and opportunities let me to meet Sufiyah. I not only gained a new friendship but opened a door for the uniting of two creatives who are trying their best to practice their radical self care so they can positively impact as many people as possible, each carrying torches into dark places.
Click here for the Horticulture For Healing/Selah introduction video.
The Jazz Flower airs every Friday 6pm EST on Maine Public Radio. For more information how to access Maine Public click the link. On-Air Saylove provides sophisticated mixes, music interviews and a chill environment wherever you may be tuning in.